Home Jody Dave Contact Services Costs Calendar Photos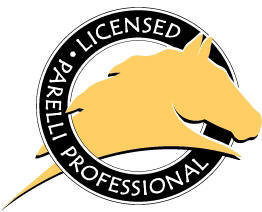 What do these events cost, and what happens if I have to cancel ?
These following costs apply to the U.S.
Rates are adjusted in other countries as per their exchange rate
All clinics are booked as private contracts, explained below. Private and group lessons are conducted at the clinics as an extra by special request.
There are no commercial events available at LS Ranch. If you are a Savvy Club member or have ridden with him you are welcome to come by and Ride with Jody and/or Dave daily, weekly, or monthly. Check our calendar to see when we're home and available for you.
These rates are in effect as of January 2016
Dave's Private Lessons are still $100.00 for about 45 minutes. (his mother said that was the most he could charge)
Jody's lessons are $85.00 per session. As popular as she's becoming that will probably change.
All other sessions are $1,000.00 per day. 1/2 days available by special request
Clinics are contracted at $6,000.00 for two days, then $1,000.00 for each additional requested day.
Clinic hosts may arrange for private or shared time as desired. Clinic hosts determine the venue taught by Dave.
Travel expenses are paid by the host . These clinics will be organized by the host and the host is responsible for the number of participants. The number of participants has no effect on the contract price. The clinic hosts will determine the costs to customers, these costs have no effect on Dave's contract rate.
NOTE: to confirm a contract clinic requires $1,000 non-refundable deposit to hold your dates.
If you wish to host a new clinic for either Dave or Jody, the deposit fee is waived for the 1st clinic.
Video coaching is provided at $75.00 per session which should not exceed 1/2 hour. The video format can be VHS or DVD. A blank VHS tape or blank DVD, and a stamped, self addressed envelope must be provided in which to return your materials.
Dave's video help is unique in that he edits over your video with audio and stop action. You might send in a 20 minute video and receive a 30 minute edited response. It's very similar to receiving a private lesson with Dave.
----------------------------
Cancellations at any time will forfeit the deposit.
Special circumstances are just that, SPECIAL, and will be handled on an individual basis. Remember, it's the honor system.